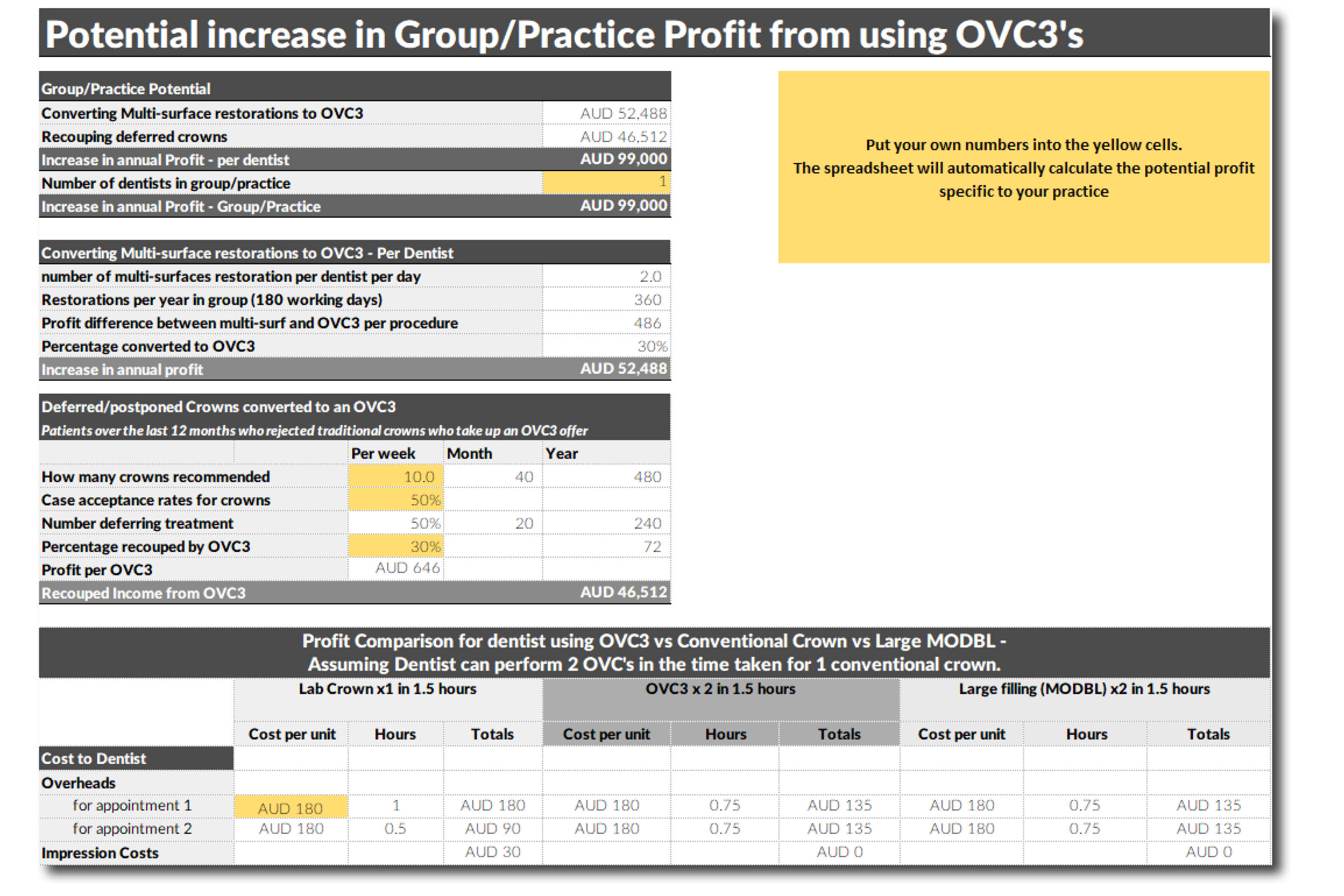 In this post we will show you how to do more profitable and rewarding dentistry using the One Visit Crown.
It is all too common for patients to reject crowns in favour of unprofitable large composite fillings, or to defer the treatment altogether. Considering crowns are the single most valuable procedure in dentistry, accounting for on average 30%[1] of practice revenue, smart dentists are discovering how the One Visit Crown (OVC) has a place in their practice to improve patient satisfaction, and their own productivity.
"When given the choice, most patients will opt for the lowest cost, and most time efficient solution presented to them." - Dr Simon McDonald.